vue de l'exposition personnelle NOITE, TARS Gallery, Bangkok, 2016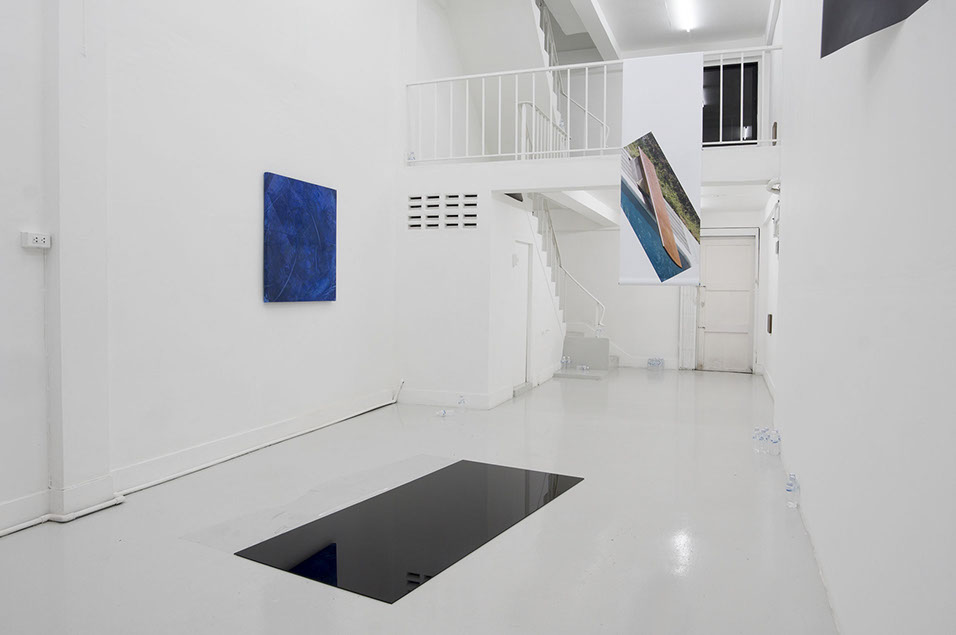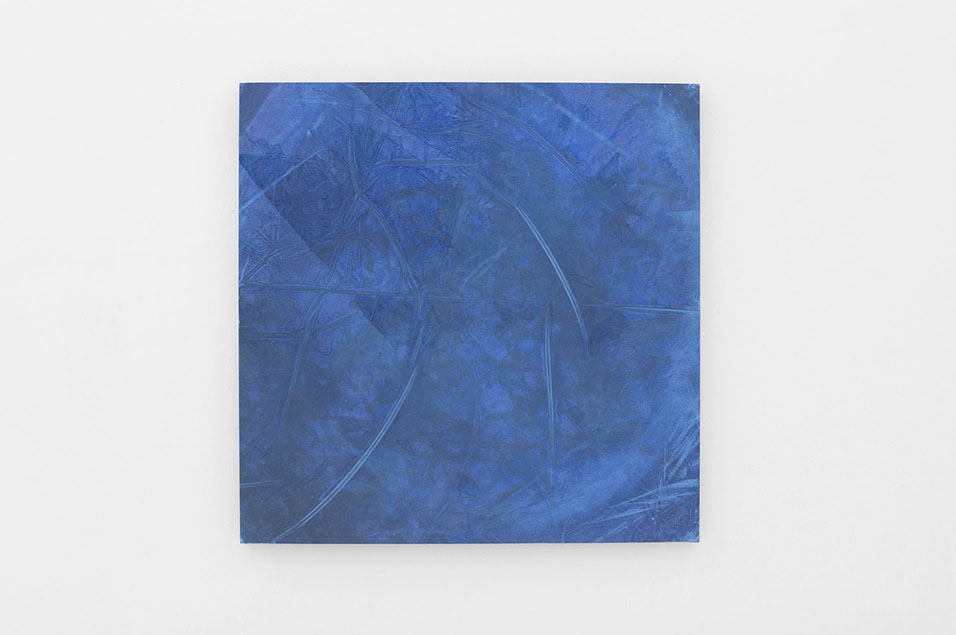 After Bath, fond de piscine en latex, dépôt d'encre de carte postale bleue et noire, 95 x 95 cm, 2016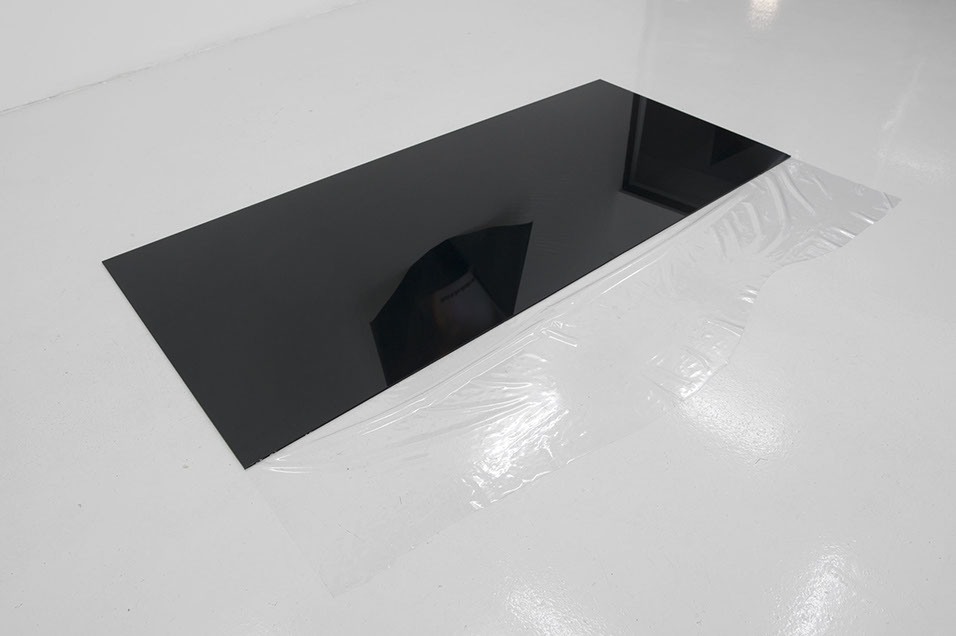 Diving into the water flux with strangers, verre noir transparent, bâche en plastique transparent, 2016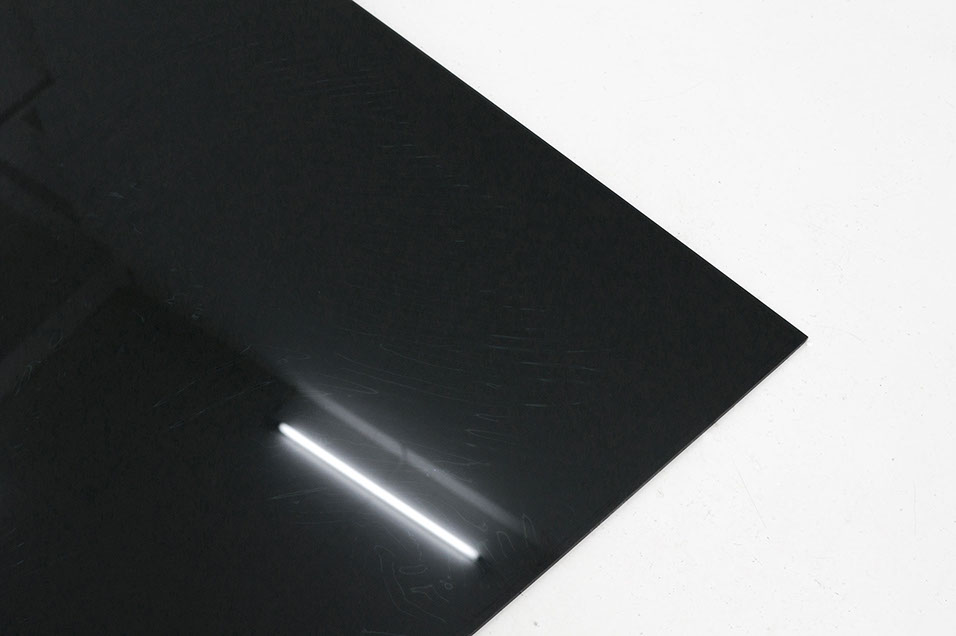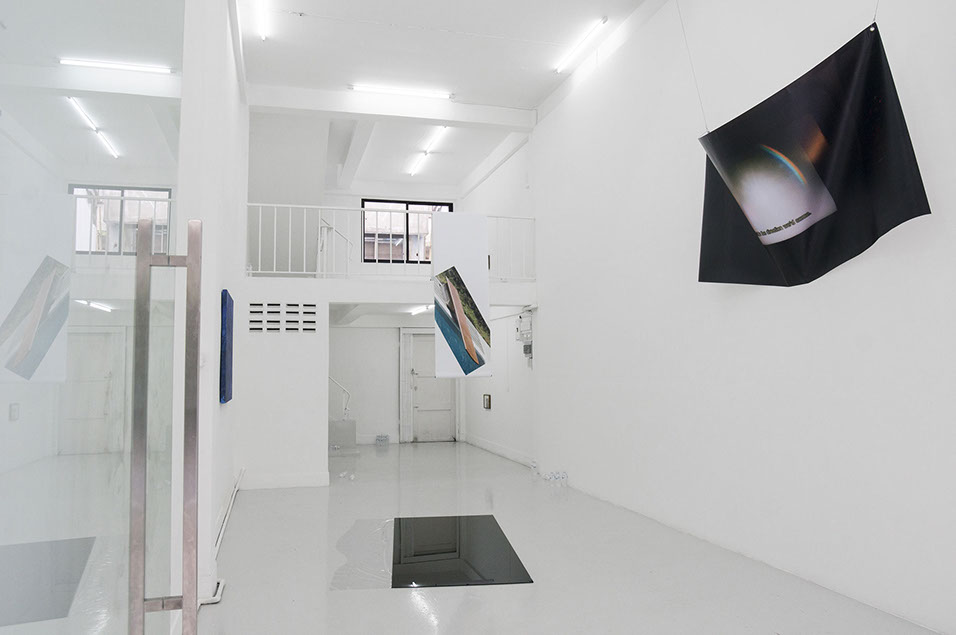 Back the way I've come, impression sur bâche, dimensions variables, 2016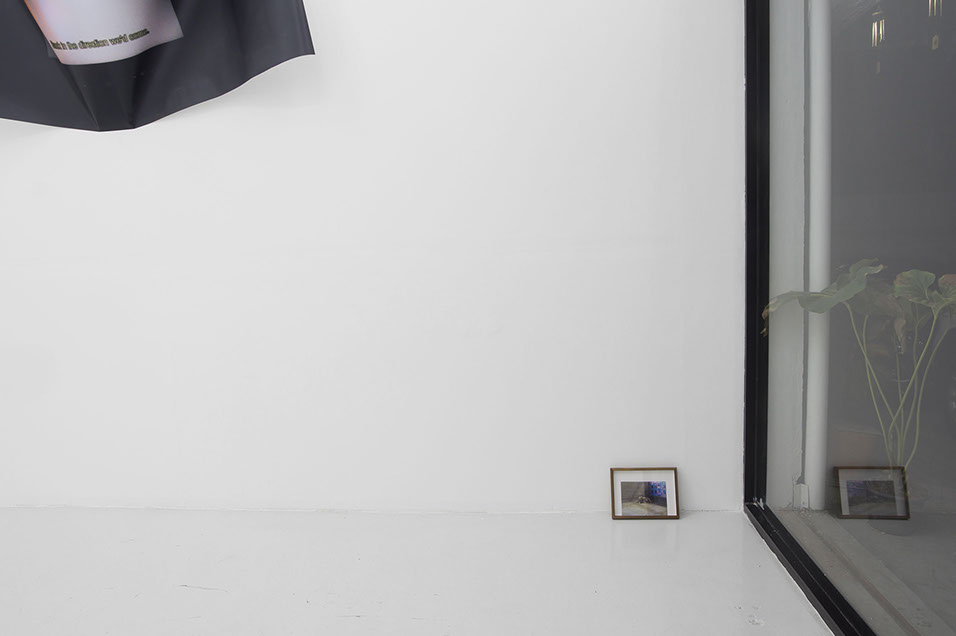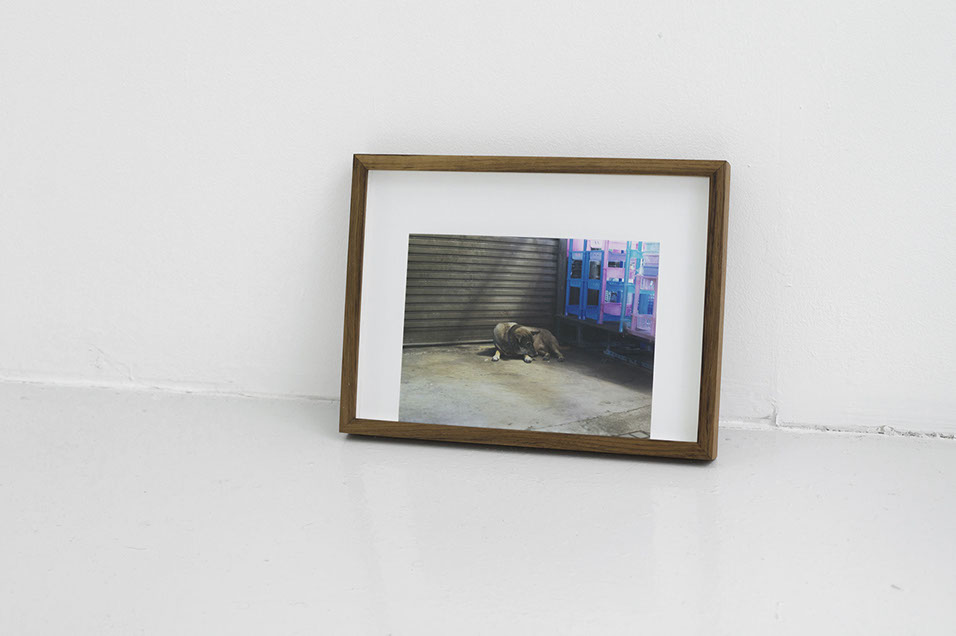 Easy Riders, série de 3 tirages lambda, cadre boîte profond en bois, 30 x 22 cm, 2016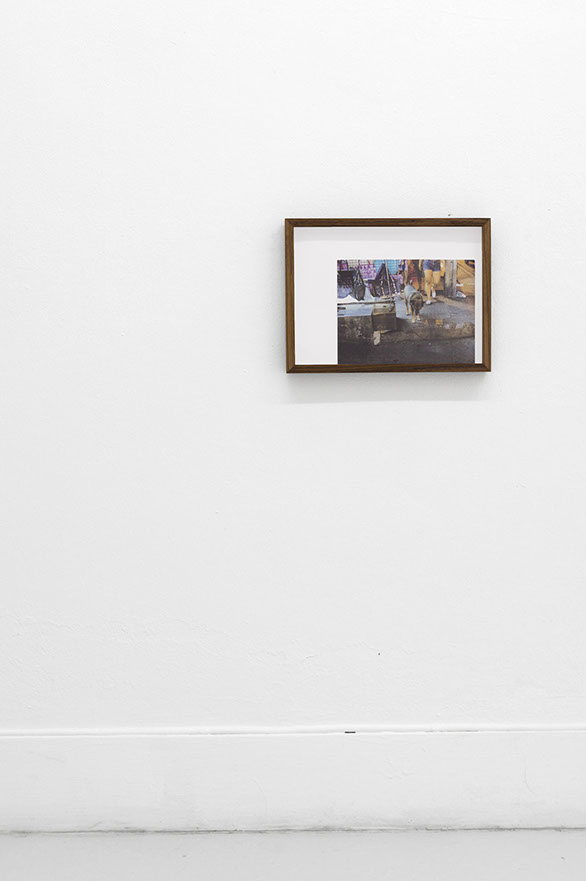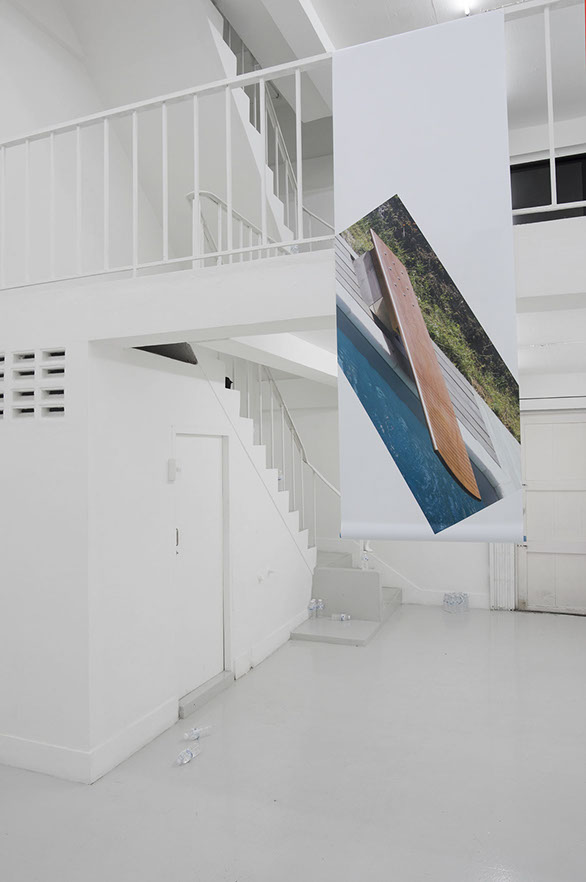 Lazy Sunday, impression sur bâche, dimensions variables, 2016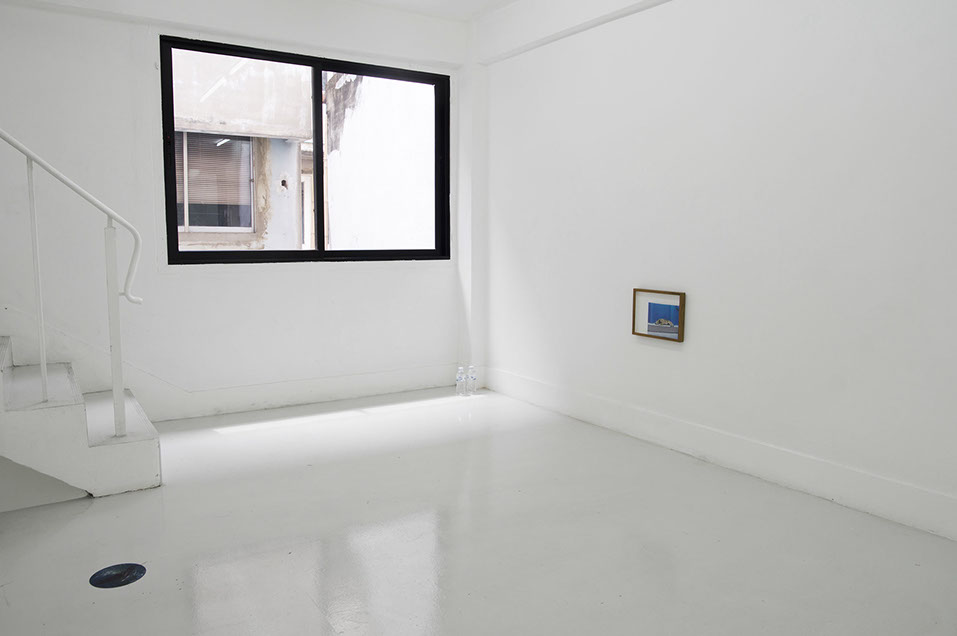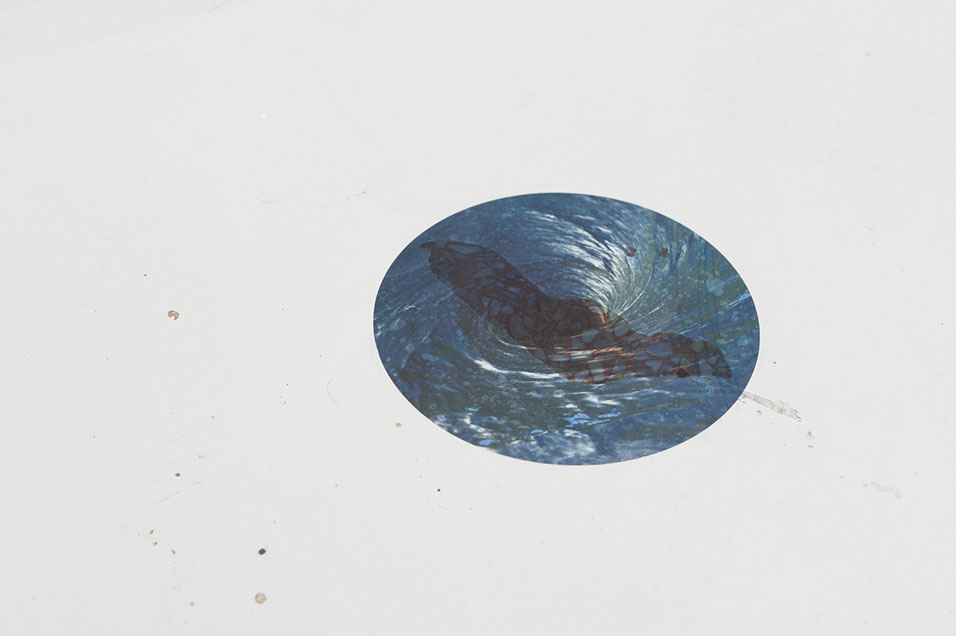 Whirlpool, impression sur papier autocollant transparent, 20 cm de diamètre, 2016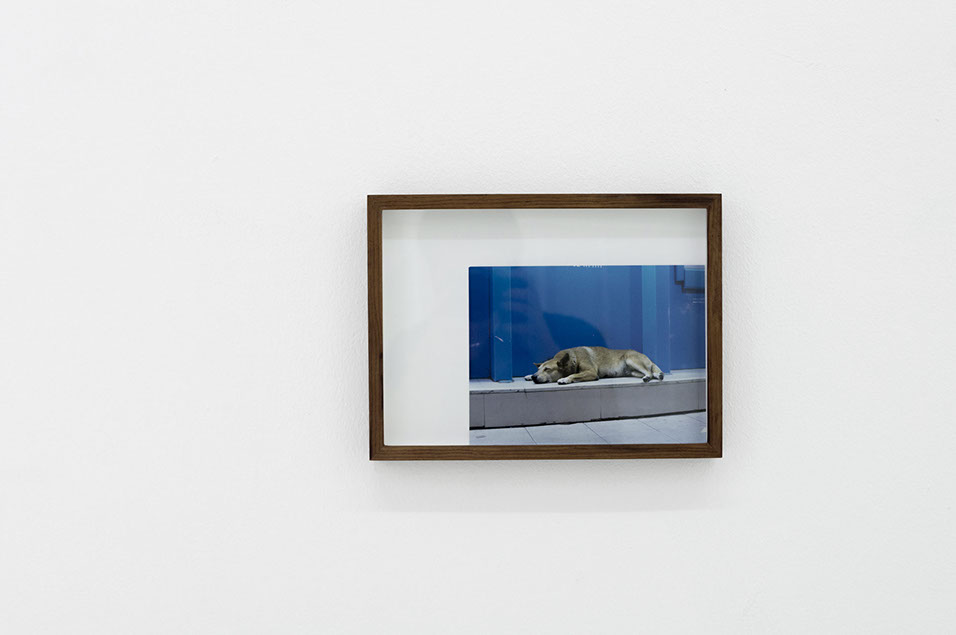 3 Minutes and 49 Seconds, vidéo, climatisation, ventilateurs, dimensions variables, 2016
Anesthesia. I had expected to feel warm, but not that much. Walking in the streets, is like being in a sauna. I mean, it's almost the same. Water, water, water everywhere. Surrounded with it, day and night.
Images floating under my hair make it look like algae stuck to my forehead.
The night is the only moment that sips through my inattention. Smoking a cigarette behind TARS, with my friend Tukay, we talk about something that overwhelms us: night diving. After a deep breath: To-kay, To-kay, To-kay, repeats Tukay for a long-time.
A good friend you can listen to for hours. Just being lazy next to him relaxes me.
Time for a ride. An easy one. Street food is really welcome! Expecting something fresh I'll try some papaya salad. Som Tum! Khop Kun Krap! Two seconds later: Watery eyes, runny nose…………water again; I should be used to it by now.
Going back the way I came, I dream of a bath in a big swimming pool. Or maybe not, maybe I should go on (till later…)
Page de Route 7
Bruno Silva